Welcome to the Zingman Lab
My lab's current research is focused on the development of new approaches to the prevention and treatment of overweight and obesity. We approach body weight as a balance between energy intake and consumption. Due to limited food availability in the natural habitat, evolutionary pressures favor systems that conserve energy and prevent body weight loss. While naturally protective, these energy-conserving mechanisms under conditions of hyperalimentation and sedentary lifestyle promote obesity. Therefore, comprehension of the mechanisms governing the balance between energy intake and utilization, and the consequences of careful interference with energy-sparing systems, is vital for advances in obesity treatment and prevention.
In particularly, we are focused on defining the molecular mechanism of skeletal muscle energy efficiency control. Specifically, at this point we are investigating how gating and expression regulation of cardiac and skeletal muscle KATP channels impact energy use. Detailed understanding of these KATP channel related mechanisms will reveal new avenues to promote health and wellbeing by shifting muscle and bodily energy balance in favor of energy use to treat or prevent obesity, or toward energy conservation in cases of heart failure and cancer related cachexia.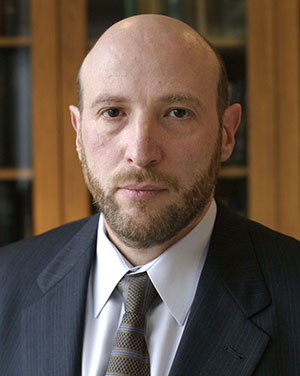 Leonid Zingman, MD
Associate Professor
Dept. of Internal Medicine
Abboud Cardiovascular Research Center
FOE Diabetes Research Center
Assistant Research Scientist
Zhan Gao
Students
Anna Sierra
Recent Publications
Loss of ATP-Sensitive Potassium Channel Surface Expression in Heart Failure Underlies Dysregulation of Action Potential Duration and Myocardial Vulnerability to Injury. Gao Z, Sierra A, Zhu Z, Koganti SR, Subbotina E, Maheshwari A, Anderson ME, Zingman LV, Hodgson-Zingman DM. PLoS One. 2016 Mar 10;11(3):e0151337. doi: 10.1371/journal.pone.0151337. eCollection 2016.
Disruption of ATP-sensitive potassium channel function in skeletal muscles promotes production and secretion of musclin. Sierra A, Subbotina E, Zhu Z, Gao Z, Koganti SR, Coetzee WA, Goldhamer DJ, Hodgson-Zingman DM, Zingman LV. Biochem Biophys Res Commun. 2016 Feb 26;471(1):129-34. doi: 10.1016/j.bbrc.2016.01.166. Epub 2016 Jan 30.
Musclin is an activity-stimulated myokine that enhances physical endurance. Subbotina E, Sierra A, Zhu Z, Gao Z, Koganti SR, Reyes S, Stepniak E, Walsh SA, Acevedo MR, Perez-Terzic CM, Hodgson-Zingman DM, Zingman LV. Proc Natl Acad Sci U S A. 2015 Dec 29;112(52):16042-7. doi: 10.1073/pnas.1514250112. Epub 2015 Dec 14.
Morpholino-driven gene editing: A new horizon for disease treatment and prevention. Subbotina E, Koganti SR, Hodgson-Zingman DM, Zingman LV. Clin Pharmacol Ther. 2016 Jan;99(1):21-5. doi: 10.1002/cpt.276. Epub 2015 Nov 10. Review. 
Inhibition of MCU forces extramitochondrial adaptations governing physiological and pathological stress responses in heart. Rasmussen TP, Wu Y, Joiner ML, Koval OM, Wilson NR, Luczak ED, Wang Q, Chen B, Gao Z, Zhu Z, Wagner BA, Soto J, McCormick ML, Kutschke W, Weiss RM, Yu L, Boudreau RL, Abel ED, Zhan F, Spitz DR, Buettner GR, Song LS, Zingman LV, Anderson ME. Proc Natl Acad Sci U S A. 2015 Jul 21;112(29):9129-34. doi: 10.1073/pnas.1504705112. Epub 2015 Jul 7.
Sarcolemmal ATP-sensitive potassium channels modulate skeletal muscle function under low-intensity workloads. Zhu Z, Sierra A, Burnett CM, Chen B, Subbotina E, Koganti SR, Gao Z, Wu Y, Anderson ME, Song LS, Goldhamer DJ, Coetzee WA, Hodgson-Zingman DM, Zingman LV. J Gen Physiol. 2014 Jan;143(1):119-34. doi: 10.1085/jgp.201311063. Epub 2013 Dec 16.